4 Panos near you
On the way to work, or for a quick snack, why not meet in one of our Panos? In Bastogne, Pommerloch and Leudelange you will find a full range of crusty sandwiches prepared on the premises.
Panos also offers an enormous choice of pastries, warm breads and panniza©, either to eat in or take away.
At Panos:
All the bread, baguettes and pastries are baked in-house several times a day.
All the products are fresh, delivered several times a week.
The sandwiches are made on the spot according to a strict protocol to ensure that you find the same Panos quality in all its branches.
Your loyalty : 10 purchased sandwiches = 1 free.
Bastogne
Open 7/7 from 6am to 10pm
+32 61 46 44 59
info@fuel-services.be
Station Q8
Chaussée d'Arlon 4
B-6600 Bastogne
Pommerloch I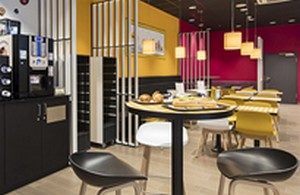 Open 7/7 from 6.30am to 7.30pm
+352 26 950 766
pommerloch01@arsgroupe.lu
Station Q8
26, route de Bastogne
L-9638 Pommerloch
Pommerloch II
Open 7/7 from 6am to 7.30pm
+352 26 950 873
pommerloch@arsgroupe.lu
Station Q8
17, route de Bastogne
L-9638 Pommerloch
Leudelange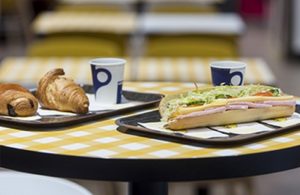 Open 7/7 from 6 a.m. to 9.30 p.m.
Saturdays from 7:30 a.m to 9:30 p.m. – Sundays from 8 a.m. to 8 p.m.
+352 26 37 87 40
leudelange@arsgroupe.lu
Q8 Station
1, rue Léon-Laval
L-3372 Leudelange