Fuel prices
| 02/12/2023 | Diesel | Euro 95 | Super 98 |
| --- | --- | --- | --- |
| Price L Lux. € | 1.504 | 1.497 | 1.714 |
| Price L Bel. € | 1.828 | 1.715 | 1.919 |
| Advantage | 0.324 | 0.218 | 0.205 |
| Advantage 40L | 12.96 | 8.72 | 8.20 |
Q8 Station in Pommerloch I at your service
The Pommerloch I Q8 Service Station is open for business and ready to welcome you between 6.00 and 20.00 every day. We can be found next to the Foir'Fouille on the road between Wiltz and Bastogne. In addition to the service station, there is also a Shop & Go and a Panos with a dining area that can seat up to 35 people.
Q8 Pommerloch I, an ARS station
For over 35 years the ARS Group has operated service stations in the Grand Duchy of Luxembourg and in Belgium. Our teams welcome you every day to offer you the best service.
Our slogan: "Service with a smile included!"
The services
Take advantage of Luxembourg prices, 15 minutes from Bastogne.
Station
Fuels: Diesel, Euro 95, Super 98.
Fuel pump for trucks.
Tyre inflator.
Lubricants, windshield washer fluid, antifreeze.
Car products and roadmaps.
Refuel 24 hours a day thanks to the outdoor payment terminal.
The advantages of your loyalty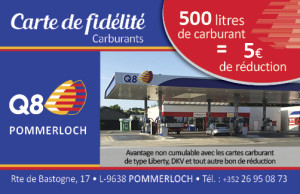 Your loyalty reward: 500 litres of fuel = a €5 shopping voucher. This offer cannot be combined with the fuel card.
Shop
Tobacco products: cigarettes, rolling tobacco, cigarillos, cigars.
Shop & Go Delhaize : fresh produce, ready-made meals, bread, baguettes and pastries baked in-house and the full range of Delhaize products.
Coffee corner Lavazza.
Snacks Panos: delicious freshly prepared sandwiches, warm bread, panizzas, a wide range of food to enjoy on the spot or to take away.
Newspapers.
Mobile phone top-up vouchers.
Panos eating lounge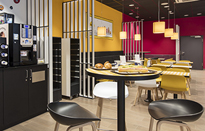 Open 7/7 – from 6.00am to 8.00pm
You are welcome to join us in the shop where you will find a delightful Panos dining area that can seat up to 35 people. Panos has a range of freshly prepared and delicious sandwiches, hot rolls, panizzas and pastries to eat in or take away.
Administrative information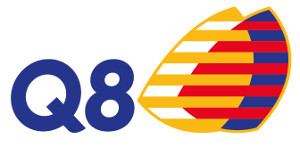 Station Q8
Pommerloch I
ARS Exploitation SA