Fuel prices
| 26/11/2022 | Diesel | Euro 95 | Super 98 |
| --- | --- | --- | --- |
| Price L Lux. € | 1.66 | 1.539 | 1.756 |
| Price L Bel. € | 1.853 | 1.811 | 2.015 |
| Advantage | 0.193 | 0.272 | 0.259 |
| Advantage 40L | 7.72 | 10.88 | 10.36 |
Q8 Capellen Station at your service
The Highway Q8 Capellen Station welcomes you 24 hours a day. There are two separate areas for cars and trucks. Apart from traditional fuels, you will find GPL for cars and AD Blue for trucks.
The parking area is very large and equipped with toilet facilities. You will also find a Shop & Go, a coffee corner and a Panos shop.
Q8 Capellen, an ARS station
For over 35 years the ARS Group has operated service stations in the Grand Duchy of Luxembourg and in Belgium. Our teams welcome you every day to offer you the best service.
Our slogan: "Service with a smile included!"
The services
Take advantage of Luxembourg prices.
Station
Fuels : Diesel, Euro 95, Super 98.
GPL.
AD Blue.
Tyre inflator.
Lubricants, screenwash, antifreeze.
Car products and roadmaps.
Shop
Tobacco products: cigarettes, rolling tobacco, cigarillos and cigars.
Shop & Go Delhaize: fresh produce, ready-made meals, bread, baguettes and pastries baked in-house and the full range of Delhaize products.
Snacks Panos : Delicious freshly prepared sandwiches, warm bread, panizzas, a wide range of food products to enjoy on the spot or to take away.
Newspapers.
Coffee corner.
Administrative information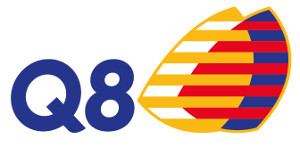 Station Q8
Capellen
ARS Exploitation SA